06. PRODUCTIVE CITY FOREST
[Fig.1]
Visualisation of circular system using local recycling, energy and agricultural systems for Wielewaal.
INITIATED– 2022

• sustainable energy
• recycling systems
• circular agriculture systems

With increasing instability in the world, a big win is to find a way for the population to supply themselves with energy. This will create more independence and everyone will have to deal with their own consequences. Can a country like the Netherlands become more independent in terms of energy for the future? Bram de Vos thinks so.

With "the materiality energy transition" he proposes a diversity of possible answers, based on the distance of the material to be extracted, required for the energy transition. His proposal shows a new combination of innovative and older systems, with a mix of recycle/upcycle for generating and storing energy.

The proposal takes place in and around the recently acquired Wielewaal estate in Eindhoven. With a slightly provocative tone, it balances the pros and cons of using materials in our energy transition for the best results.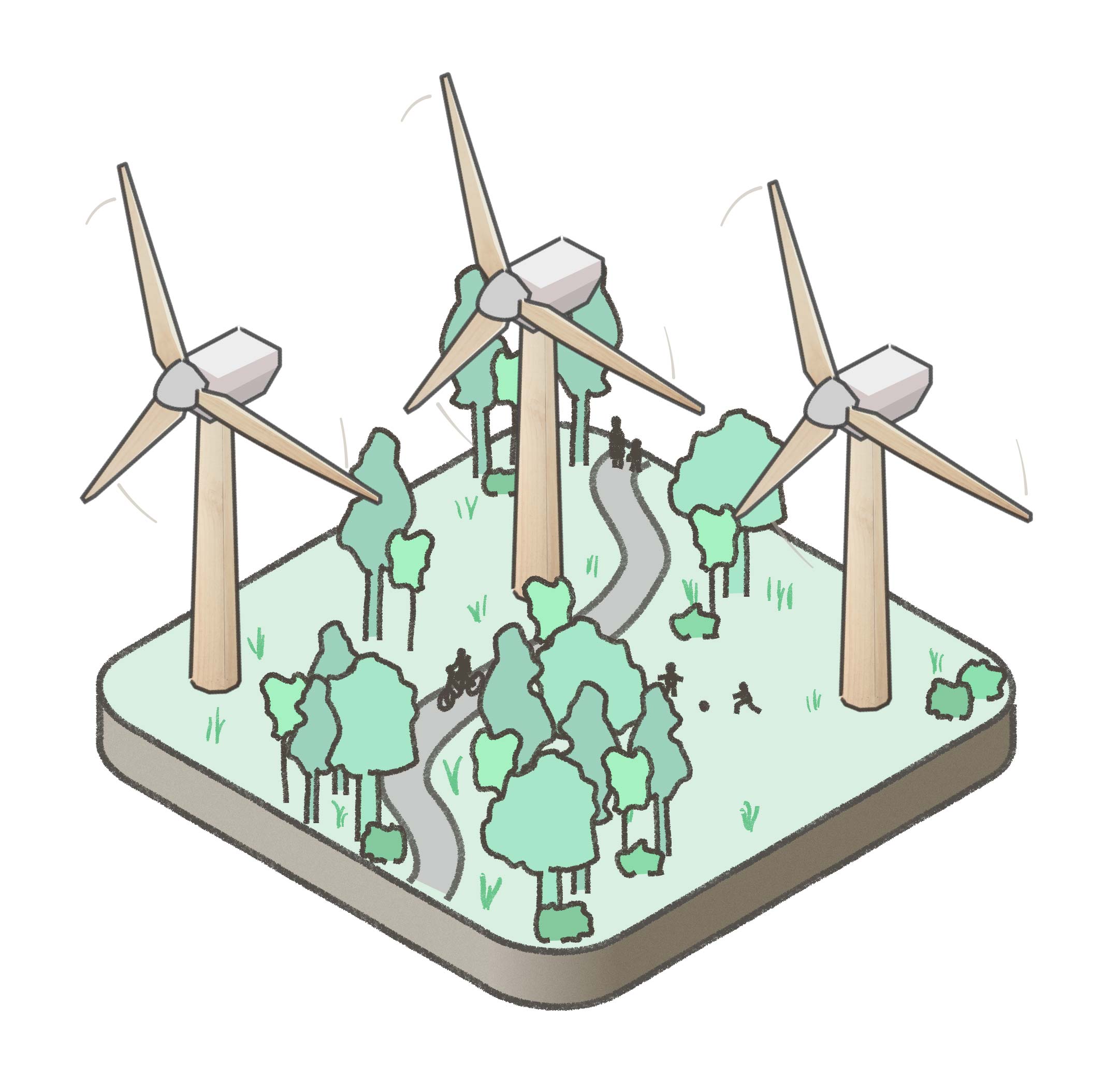 [Fig.2]
Diagram of windmills and foest systems helping provide a circular system for Wielewaal.
[Fig.3]
Elements of recycling systems to be used in Wielewaal.